MLP UK and Ireland achieve ISO14001 certification!
In 2022 both MLP UK and MLP Ireland worked hard to achieve ISO14001 certification. ISO 14001 is the leading international standard for environmental management systems (EMS) and the most widely used EMS in the world. This certification helps to control environmental aspects of the business, reduce impacts and ensure legal compliance.
Having already achieved ISO9001 we feel that this is the next obvious step to help shape and develop our business and set the standard in the markets we operate. The ISO14001 certification moves our business along the road of continuous improvement and better environmental control and demonstrates alignment with ethical choices and acts as proof for assurance of service, improving business image and reputation in a world where preservation of the planet becomes ever more important.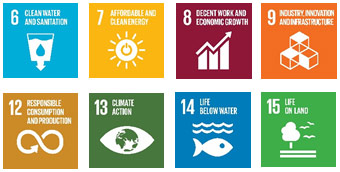 8 of the 17 UN Sustainable Development Goals cover both 'mitigation of environmental impacts' and 'adaptation to changes in the environment' – both topics covered by ISO14001 – making it a perfect fit in MLP's Sustainability Strategy.
Share this page
Related News